Temperatures are warm now but will continue to warm tomorrow, possibly challenging record highs tomorrow and Wednesday. The record high for October 18th is 86 degrees set back in 1938. Either way, temperatures will be about 10 degrees warmer than normal.
The ridge will slowly lose control as a trough of low pressure builds in late in the week. As a front approaches, a shower or thunderstorm is possible late Friday into early Saturday.
Noticeably cooler air will accompany that front late Saturday into Sunday, when highs will drop back into the 60s.
The dry, warm weather much of this week will be helpful to those cleaning up from Matthew's flooding.
We are also monitoring a wave in the western Atlantic Ocean that has a 60% chance of developing into something over the next 5 days. Most models keep it out to sea at this point.
Have a great evening-
Liz Horton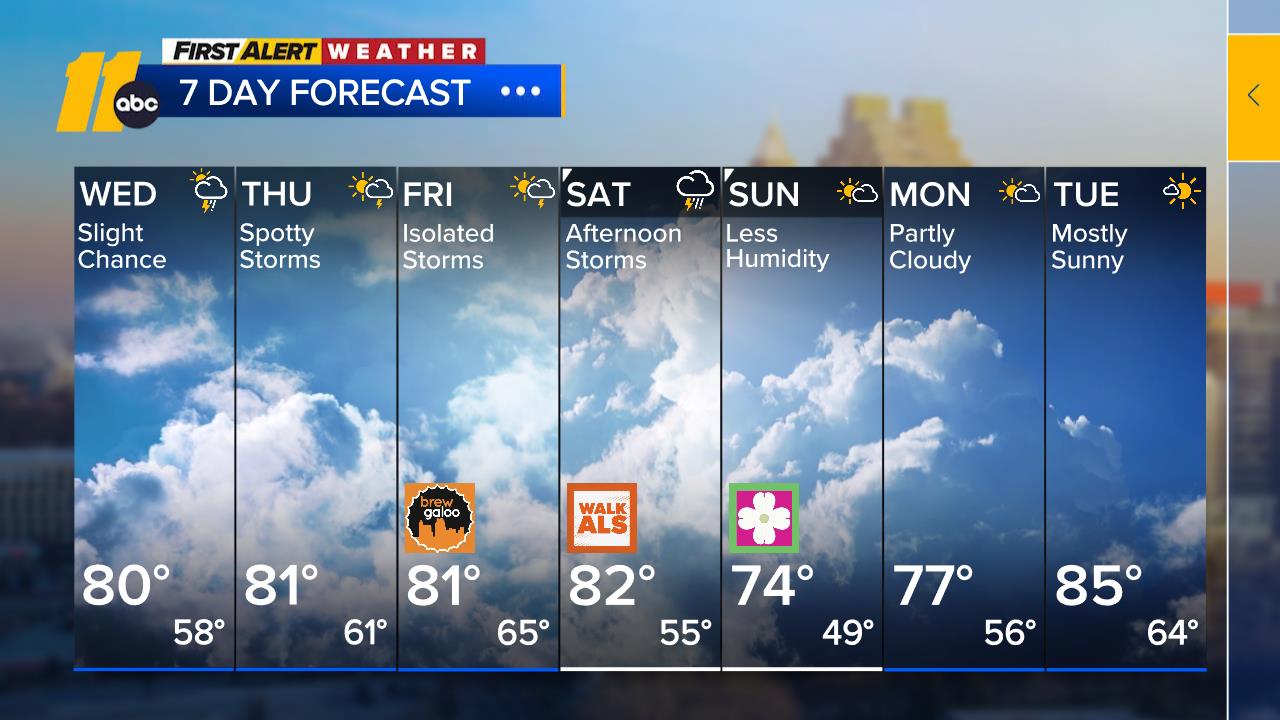 (Copyright ©2016 WTVD-TV. All Rights Reserved.)