An area of high pressure, that has helped us have a great weekend so far, is expected to continue to bring dry conditions to the area through much of the coming week, with temperatures rising into the low 80s for tomorrow through at least Thursday. A few days we could either tie or break our previous record highs, so that will be something to look for.
An area of low pressure will likely move in by the end of the week bringing us a chance for rain on Friday. While there remains some uncertainty regarding the strength and track of this system, should it develop, it could bring some rain by Friday and into early Saturday.
We are also monitoring a new wave in the Atlantic Ocean. The National Hurricane Center gives it a low chance of development in the next five days, but some models suggest it could be a player in our forecast in a week or so.
Have a great evening-
Liz Horton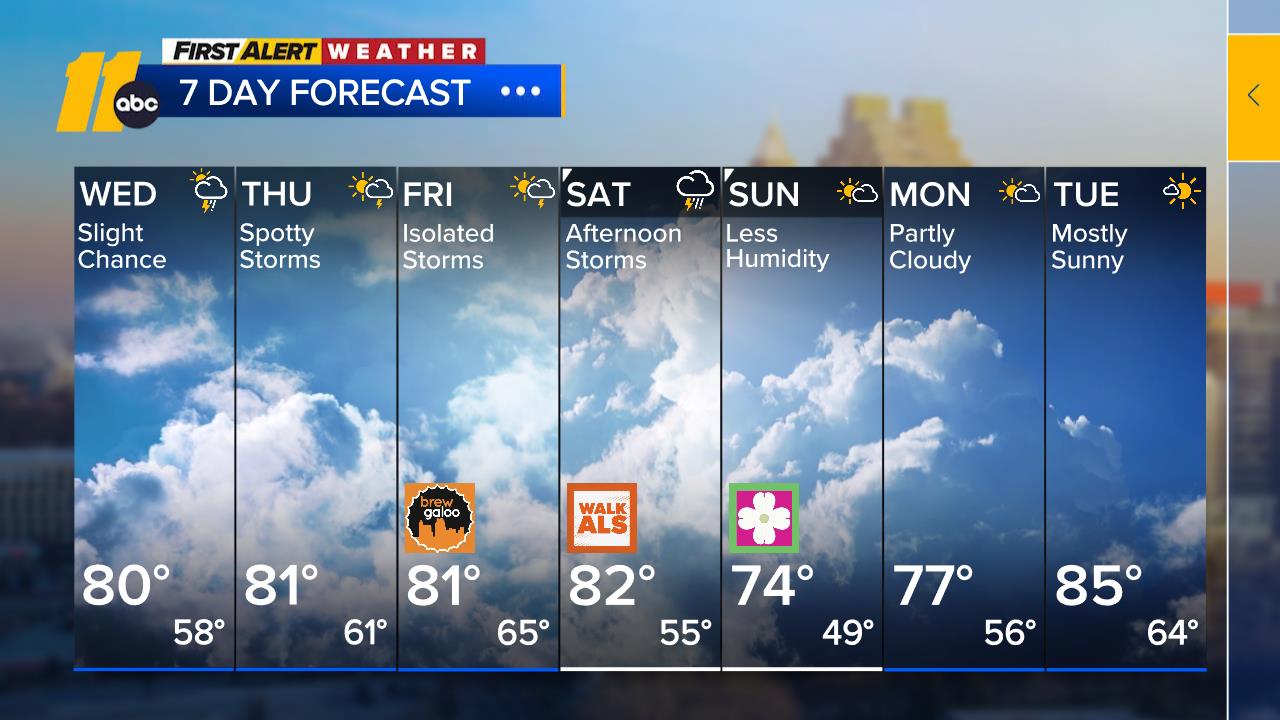 (Copyright ©2016 WTVD-TV. All Rights Reserved.)