Tonight, we will see a few low clouds and patchy fog. Lows should drop to the upper 60s. A mix of sun and clouds is expected Sunday afternoon. Temperatures will be warm, near 90 degrees in many spots under partly sunny skies.
A cold front will approach the Appalachians Sunday morning, bringing a few showers to areas west of the Triangle. That, coupled with lingering moisture from Tropical Depression Julia which is currently lingering along the South Carolina coast, will keep a few isolated showers in the forecast.
The cold front will drift farther south and east into North Carolina on Monday, and we will see a higher chance for showers and storms across the Triangle. A few showers may stick around Tuesday as well. Some models indicate the front stalling out along the coast. We will likely a few more clouds in the sky as well.
Elsewhere in the tropics, Tropical Storm Karl continues to push westward across the central Atlantic. Strong wind shear will continue to keep Karl from strengthening much further this weekend; however, the wind shear will diminish by the end of the weekend. Once the shear diminishes, Karl will start to strengthen again. This system will not affect any land over the next five days as it moves westward across the Atlantic, remaining north of the Caribbean Islands.
Have a great weekend!
Liz Horton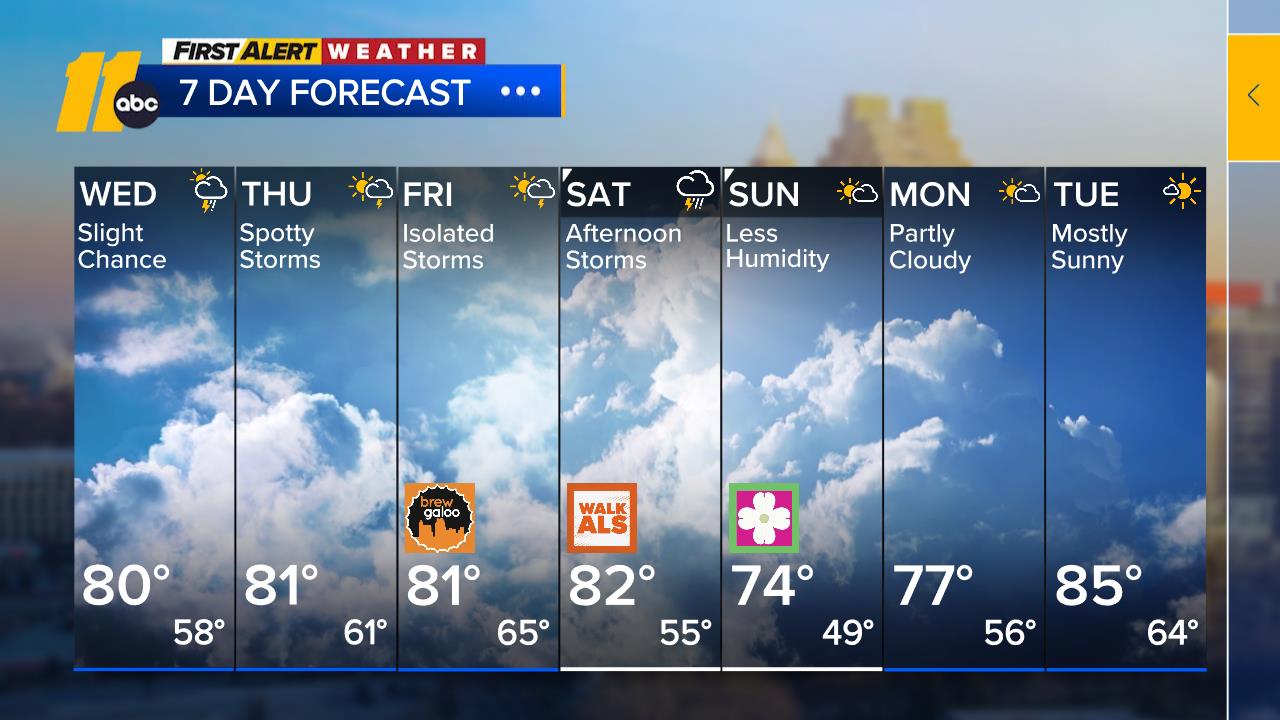 (Copyright ©2016 WTVD-TV. All Rights Reserved.)