Monday will be cloudy and wet across our region. Central North Carolina is sandwiched between two systems. Tropical Depression Julia continues to spin of the South Carolina coast, bringing rain to the eastern part of the state, and a cold front is moving in from the west, bringing rain to the mountains already this evening.
On Monday, the front will move into central North Carolina just as Tropical Depression Julia gets closer to the North Carolina coast, as a result we will see more clouds and the potential for widespread rain. Some of the downpours could be heavy at times.
As the front pushes to the east, we should see a slight decrease in shower activity, but you can rule out a little rain. Most of the clouds will likely linger as well. High temperatures will respond by staying in the lower 80s. Tropical Depression Julia will likely get absorbed into the front, and continue to impact us through the middle part of the week. Increased cloud cover and a few showers are possible each day.
Have a great night!
Liz Horton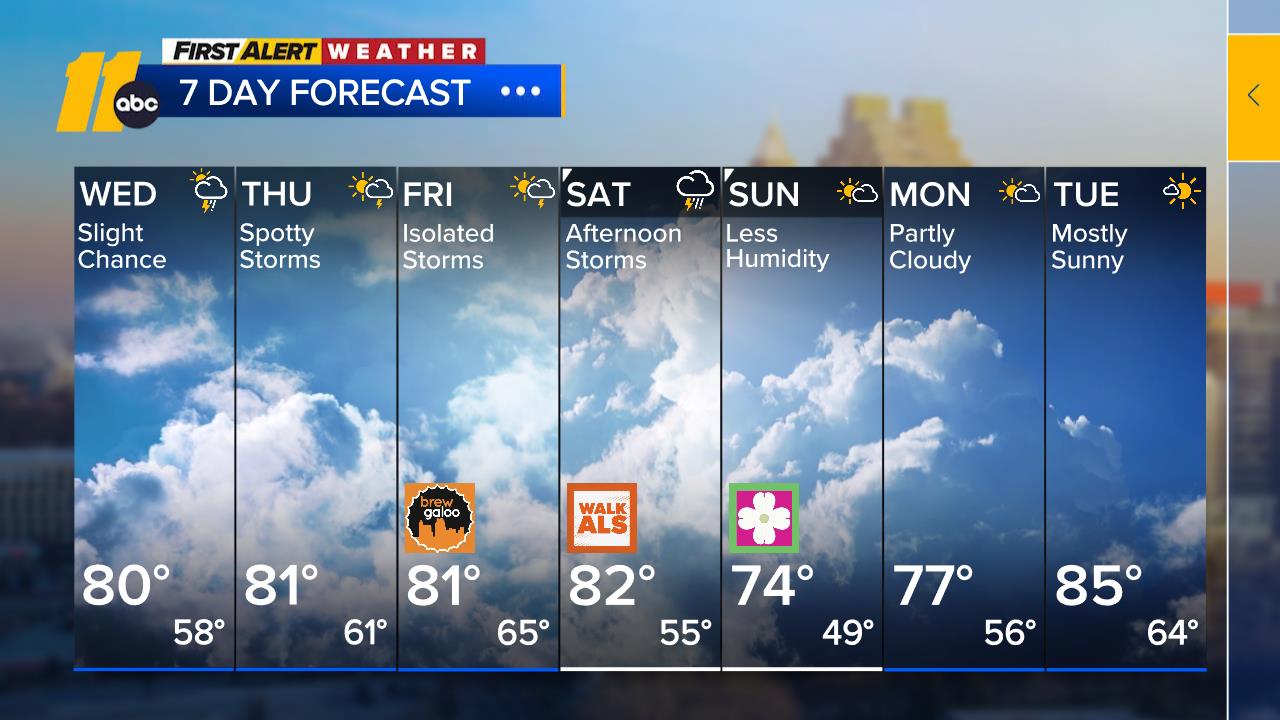 (Copyright ©2016 WTVD-TV. All Rights Reserved.)