The weather pattern across the Carolinas is going to remain very complex through much of the rest of the week.
What was once Julia continues to move northward along the coast of North Carolina through today. This, coupled with a large upper-level low and a stalled out frontal boundary along the coast, will lead to the development of additional showers and thunderstorms.
The tropical moisture that is being drawn north will lead to locally heavy rainfall from thunderstorms. These storms will develop throughout the day and will be most numerous east of the I-95 corridor.
A similar weather pattern will continue overnight tonight and into Wednesday.
By Thursday, the upper-level low that has been sitting over the Carolinas will begin to weaken. The threat for widespread heavy rainfall will diminish and most areas will only have a shower, or possibly a thunderstorm.
As we head into the end of the week, this disturbance will finally begin to move to the east. The system will not fully clear out of the area until Friday night. Because of this, Friday could still see a stray shower and a cloudy day.
By the weekend, the system moves far enough to the east for clearing to occur across the state. Along with clearing skies, drier weather will also overspread the Triangle.
High pressure builds in late in the weekend and into early next week with cooler weather moving back in.
Have a great Tuesday!
Bigweather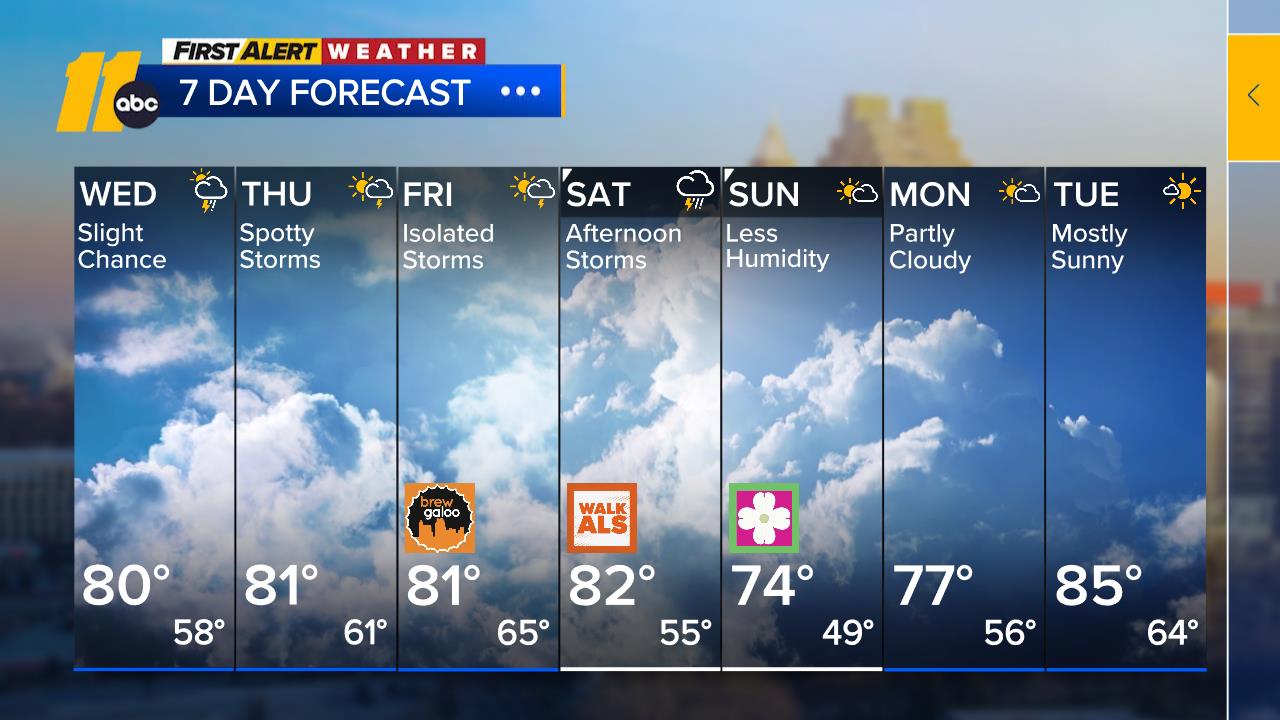 (Copyright ©2016 WTVD-TV. All Rights Reserved.)