RALEIGH (WTVD) —
The City of Raleigh is offering daycare, free hot showers and a free neighborhood cookout Tuesday to residents who lost power during Hurricane Matthew.
The following community centers will open at 6 a.m. to provide hot showers. Also at these four facilities, daycare services will be provided at a reduced charge of $10 from 8 a.m. to 5 p.m.:
Jaycee Park, 2405 Wade Ave.

Green Road, 4201 Green Road

John Chavis, 505 Martin Luther King Blvd

Abbots Creek, 9950 Durant Road
These community centers will also offer free hot showers on Tuesday, though daycare services will not be provided:
Barwell Road, 5857 Barwell Park Drive

Marsh Creek, 3050 N. New Hope Road

Halifax, 1023 Halifax St.

Laurel Hills, 3808 Edwards Mill Road

Method, 514 Method Road

Millbrook Exchange, 1905 Spring Forest Road

Optimist, 5900 Whittier Drive

Roberts Park, 1300 E. Martin St

Tarboro Road, 121 N. Tarboro Road

Worthdale, 1001 Cooper Road
Barwell Road and Marsh Creek community centers open at 6 a.m.; the other facilities open at 10 a.m. All community centers close at 9 p.m.
Also on Tuesday from 5 p.m. to 7 p.m., there will be a neighborhood cookout at John Chavis Community Center with free hot dogs, chips and drinks. Free rides will be offered on the carousel. Food will be served beginning at 5:30 p.m.
Stay on top of the latest developments by downloading the ABC11 news and weather apps. (Tip: You can conserve your phone battery's life by turning off unnecessary apps and by dimming your screen's brightness.)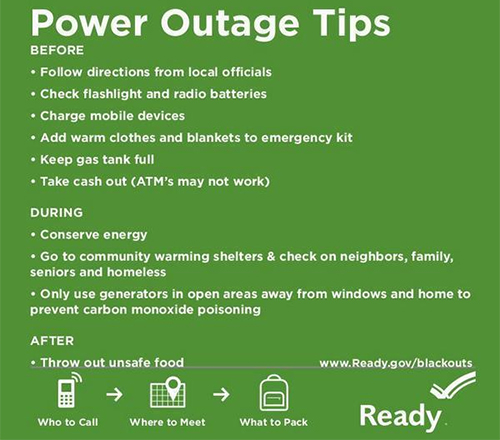 (Copyright ©2016 WTVD-TV. All Rights Reserved.)