We set a record high at RDU today when the thermometer hit 88 degrees, beating the old record of 87 set in 1941. Tonight will be fair and mild with lows in the low and mid 60s.
We'll have one more day in the 80s for Thursday as a cold front approaches from the west. Look for partly sunny skies and dry weather tomorrow.
The cold front will push across the state on Friday with a few showers, but most areas will see less than 1/4″ of rain. The big news will be the much cooler air mass that moves in later Friday into the weekend. Full sunshine will return for the weekend, but highs will only reach the low 60s on Saturday and mid 60s on Sunday. Night time lows will dip into the upper 30s in a few spots over the weekend!
Have a great evening,
Chris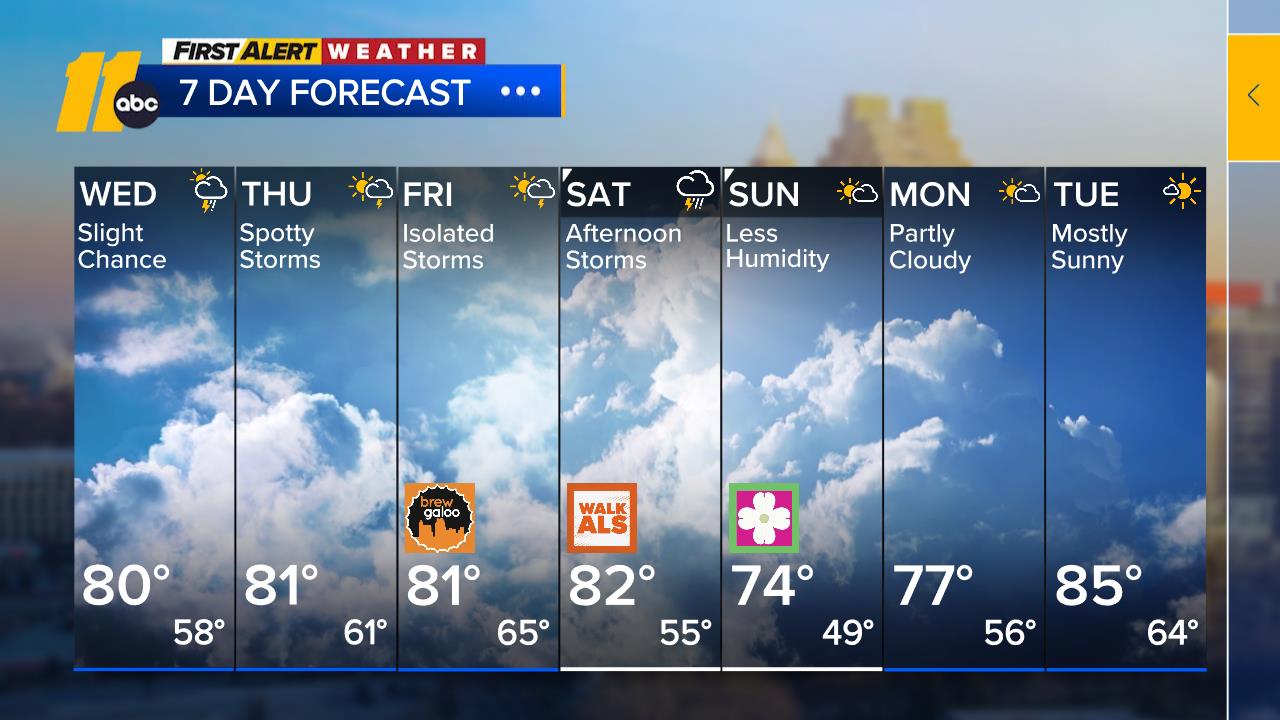 (Copyright ©2016 WTVD-TV. All Rights Reserved.)