The weather pattern across Central North Carolina will remain dry with pleasantly cool nights and partly sunny days through the weekend, Temperatures will start to warm up on Sunday and we should see highs in the 80s on Monday, Tuesday and Wednesday. The prolonged dry weather will continue for those cleaning up from Matthew.
High pressure will be in control through the weekend. The wind flow around this high will bring a northeast shallow wind flow partially off the ocean. This will bring enough shallow moisture to produce clouds at times today and tomorrow, but with at least several hours of sunshine, temperatures will rise to about 70 today, then into the middle 70s on Sunday.
Strengthening high pressure both aloft and at the surface will bring back a taste of summer next week. Given fewer clouds and more sun on Monday, temperatures will top out near 80. High temperatures across Central North Carolina will reach the 80s on Tuesday and Wednesday along with an increase in humidity. Record highs next week are in the
mid- to upper 80s, so there is a chance some records could be challenged on Tuesday and Wednesday.
A cold front approaching from the northwest will help bring more clouds and slightly cooler temperatures on Thursday and could bring some wet weather by the end of next week.
Have a great weekend!
Steve Stewart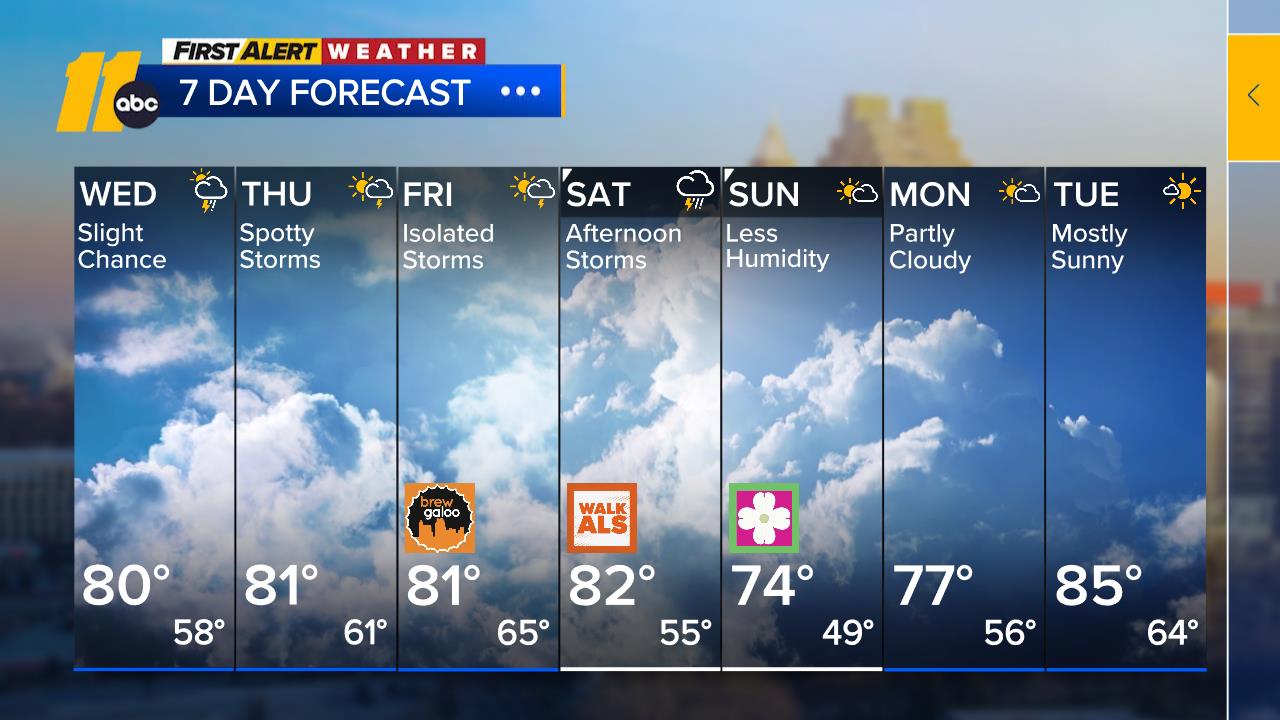 (Copyright ©2016 WTVD-TV. All Rights Reserved.)