A Flash Flood Watch is in effect through Sunday afternoon for a large chunk of our viewing area. Rain amounts of 3 to 7 inches are possible across Central North Carolina as Hurricane Matthew moves closer. In addition, a Wind Advisory is in effect through Sunday afternoon. Central North Carolina could see wind gusts up to 40 to 50 miles per hour.
The heaviest rain and strongest winds will move in Saturday afternoon and evening. Matthew will then start to track more to the east-southeast over the Atlantic Saturday night. Central North Carolina will likely be looking at some dangerous flooding, especially in areas that received torrential rains in the last few weeks. Some coastal areas could receive up to 10 inches of rain.
Our northern zones will likely see much less of an impact from the storm, with just up to an inch of rain and manageable winds. However areas south and east of Wake County should be ready for an active round of weather Saturday night into Sunday.
Matthew will pull away Sunday, and the rain will taper off. It will likely remain breezy through Sunday afternoon. Once we get through the storm, we will have a bit of a reward, with high temperatures in the 70s and lows in the 40s expected into next week.
Stay safe!
Liz Horton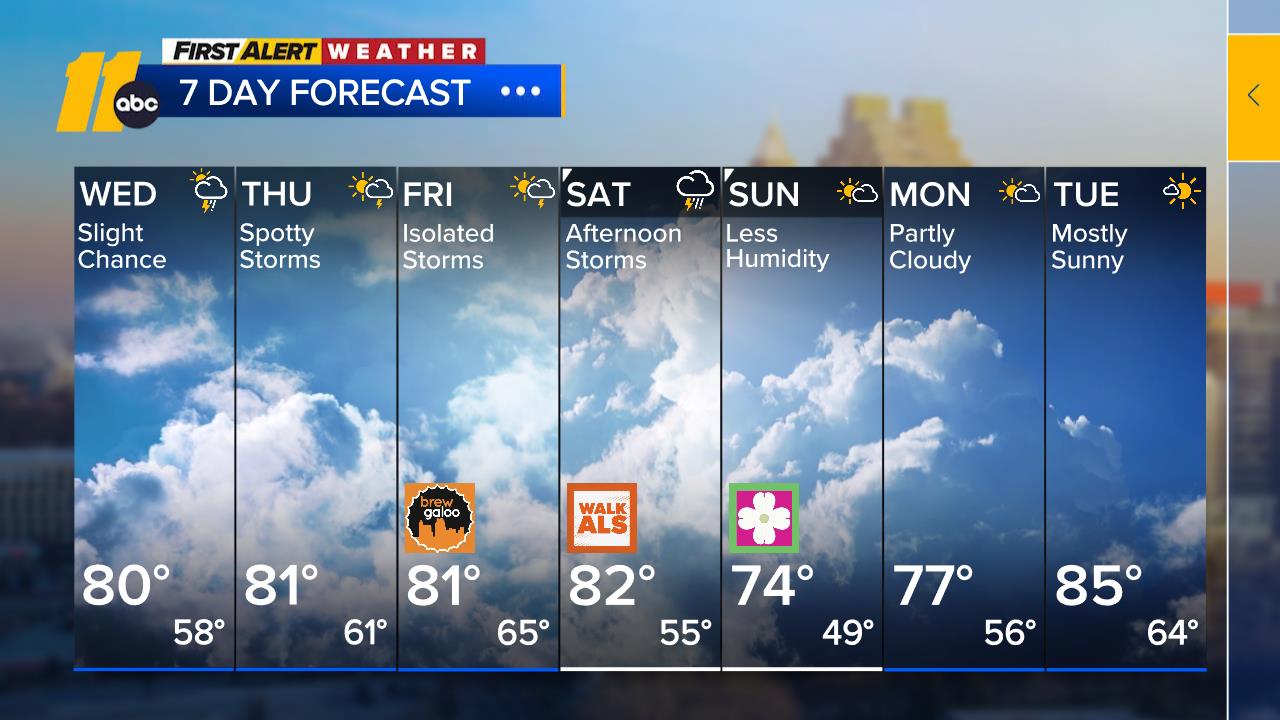 (Copyright ©2016 WTVD-TV. All Rights Reserved.)