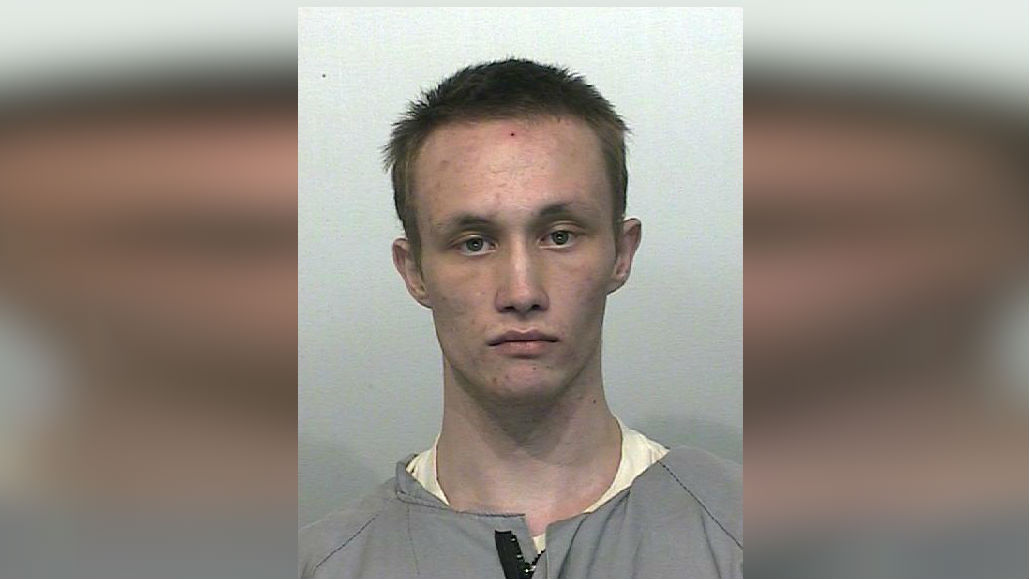 Timothy Candler (PHOTO: DOC)
SPOKANE VALLEY, Wash. -

You would think that someone who was recently released from prison for stealing a car would think twice about doing it again. 24-year-old Timothy Candler apparently didn't. 
Candler and two other people were arrested early Wednesday morning after stealing a pickup and then leading deputies on a high-speed chase. 
At around 4:10 a.m., Corporal Jeff Thurman heard a call come over the radio about a stolen pickup. Thurman spotted a pickup that matched the description near Indiana and Pines. Thurman saw the pickup run a red light and get on the freeway westbound while driving recklessly. 
Thurman got behind the pickup, turned on his lights and siren, but the driver, Candler, didn't stop. Thurman says Candler was driving on I-90 at speeds in excess of 100mph before getting off at the Argonne exit and heading north. 
Near Francis and Freya, another deputy successfully deployed spike strips. The truck's tires began to deflate and eventually Candler lost control while trying to turn south on Pittsburg. Candler hit a mailbox and came to a stop. With his partner, K9 Laslo, at his side, Thurman ordered all three occupants out of the pickup. Candler, 27-year-old Amber Strausser and 20-year-old Jarrett B. Keefer, were all taken into custody without incident. 
Candler told deputies Strausser and Keefer were present when he popped the ignition and stole the truck to go on a joyride. Candler also told deputies he just got out of prison for doing the same thing and he was very sorry. 
A criminal history search for Candler revealed he has 11 felony convictions, including three for stealing cars, five for theft, and one for residential burglary. 
All three were transported and booked into the Spokane County Jail for Theft of a Motor Vehicle.  Candler was also charged with Attempting to Elude a Pursuing Police Vehicle and a misdemeanor warrant for Reckless Driving.