The area of high pressure centered to our north will continue to build over New England, nosing into the Carolinas.
This will promote sunshine, and cooler-than-average temperatures. Mornings are going to be quite chilly with temperatures in the middle to upper 40s not only today, but again on Tuesday. Highs will be in the middle to upper 60s, which is more common late October.
As the high pressure gets lodged over New England it will strengthen, allowing temperatures to actually warm slowly for the middle of the workweek. On Thursday, temperatures will rise back into the mid to upper 70s.
A frontal boundary will approach the Triangle by the end of the week, but it will be starved of moisture by the time it arrives. At this point, dry conditions will stick around into the weekend.
Have a great week!
Bigweather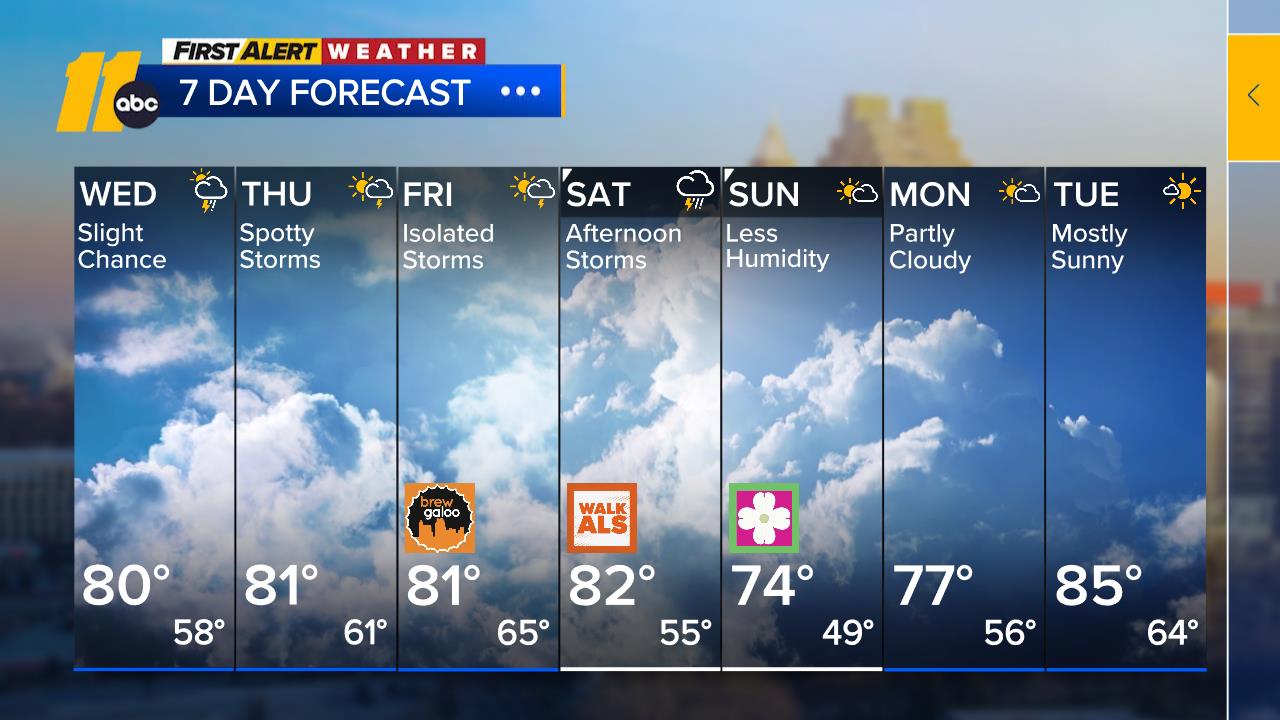 (Copyright ©2016 WTVD-TV. All Rights Reserved.)