The delightful stretch of weather will continue, with plenty of sunshine expected on Sunday. It will be slightly warmer, with highs in the mid to upper 70s across the region.
We owe our dry conditions to an area of high pressure that has parked itself over the East Coast. It will stay in control through the middle part of next week. Though our wind flow could shift some and we could see a few more clouds Sunday and Monday, we should stay dry until the end of the week. Temperatures will warm to the 80s on Tuesday and Wednesday which could either tie or break the record high temperature.
A cold front will move our way by Friday, bringing us rising rain chances into the weekend.
Have a great evening!
Liz Horton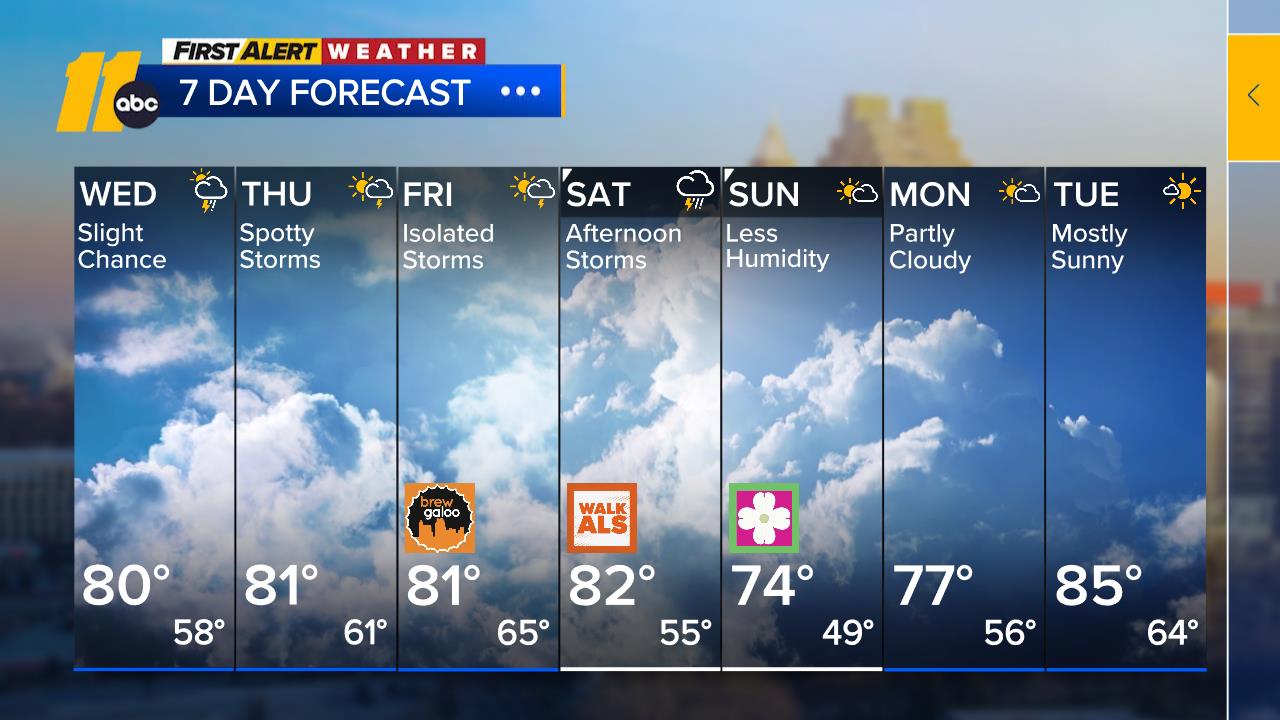 (Copyright ©2016 WTVD-TV. All Rights Reserved.)