The area of high pressure centered to our north will continue to build over New England, nosing into the Carolinas, bringing us a nice stretch of weather. It will be clear and cool tonight, with some of our northern counties getting down to the upper 30s. The rest of us should stay in the lower 40s.
Tomorrow, high pressure will continue to take hold, bringing us a sunny dry day. Though it will be chilly to start, we should warm up to the upper 60s by the afternoon. We should stay in this calm pattern until Thursday.
A cold front will approach the area on Thursday, but it will likely be moisture starved, so we shouldn't see more than an increase in clouds as it passes. Though we won't see rain, we will see cooling temperatures. Highs should drop once again to the lower 70s by the weekend.
Have a great evening!
Liz Horton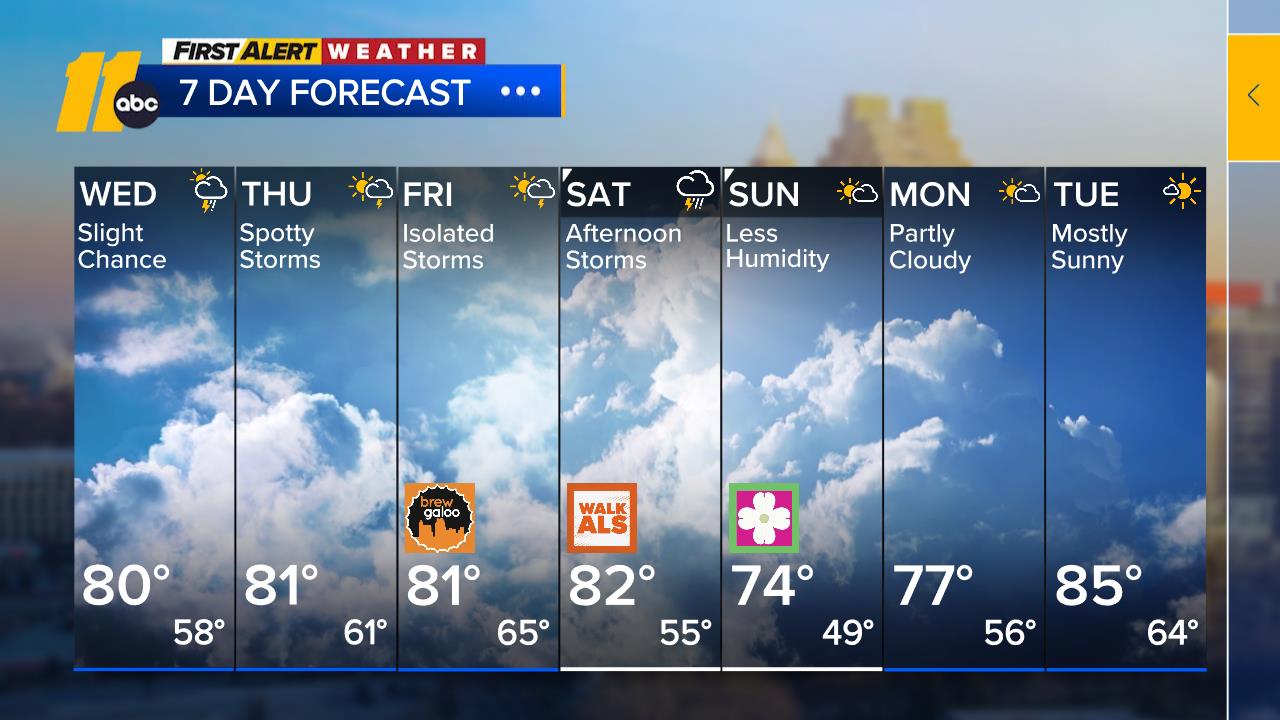 (Copyright ©2016 WTVD-TV. All Rights Reserved.)