An are of high pressure is still bringing us a stretch of warm and dry weather. Temperatures will continue to soar to the low 80s tomorrow, about 10 degrees warmer than normal under sunny skies. We will be within a couple of degrees of the previous record high temperature.
The warm dry weather will hang around through Thursday. Then, we'll watch as a trough of low pressure moves in, bringing us a chance for rain and a thunderstorm or two on Friday afternoon and evening.
High pressure will quickly build in behind the front, and much cooler weather will move in too. High temperatures will only reach the 60s, and it will be breezy on Saturday.
Enjoy the warm temperatures while they last.
Have a great night!
Liz Horton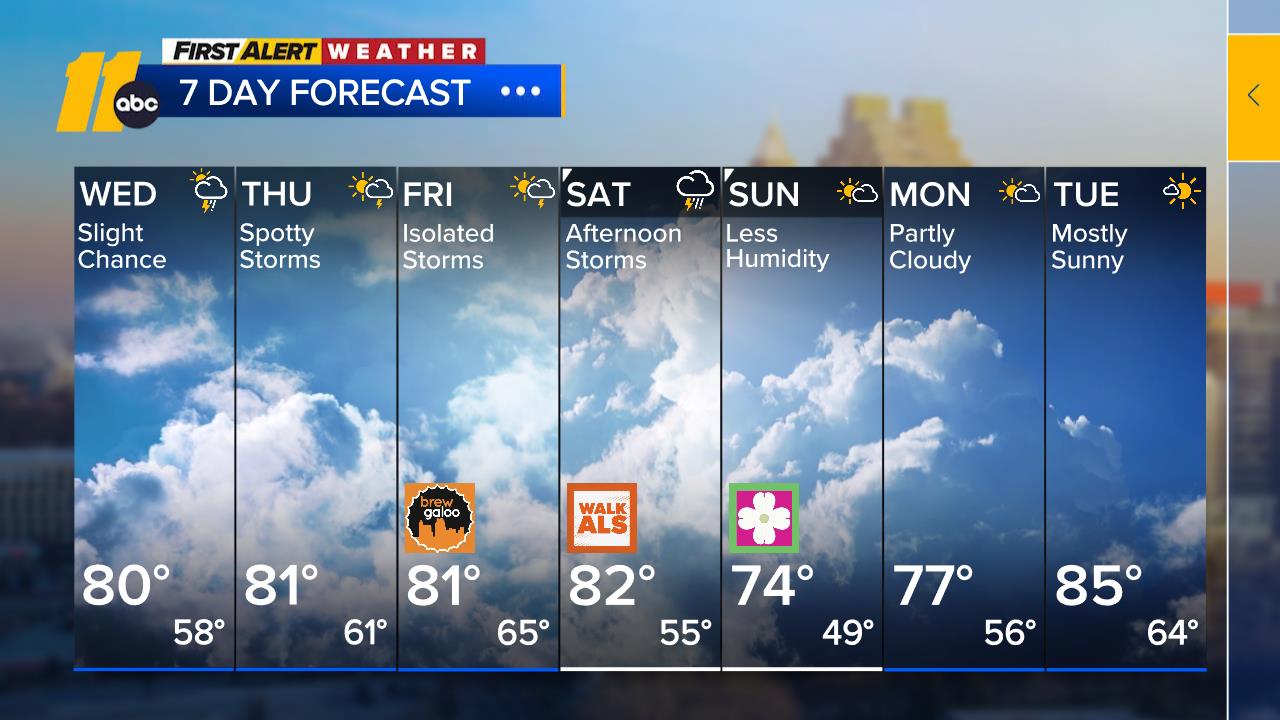 (Copyright ©2016 WTVD-TV. All Rights Reserved.)